Merry Christmas and Happy New Year! Jacob and I were talking recently about this year. It has been hard and good and chaotic and full of growth. We aren't sure we would choose to do it again! Nevertheless we know full well that the hard parts of life often bring out the best parts of us.
End of Year Giving
As promised in our last newsletter, we have included our most significant moments of our year below. Yay! BUT before we get to that, we wanted to give you an opportunity to consider making an end-of-year donation (tax-deductible). Whether you are a monthly partner or give occasionally, your support helps us live intentionally and work effectively. It also helps us fulfill the dream in our hearts of laboring alongside Cambodians to strengthen this nation we now call home, protect children, build healthy families, encourage education, prevent human trafficking in all its forms, and introduce people to God's love and hope. If you would like to partner with us or give in specific ways for the new year, we have listed a few of our needs below.
Aaron and Caleb attend an international school in Kampot and Aaron also studies Khmer in the afternoons at a separate location. Next year we will be starting Jack in preschool. We need to raise an additional $500 of monthly support to supplement these growing school costs.
With supporting the continuing work in Sihanoukville, Jacob travels quite a bit more which means extra wear on our vehicle and gas, lodging and food expenses, and additional transportation expenses back home for Noelle. We want to raise an additional $300/month to compensate for these increased expenses.
Stay tuned for some exciting developments happening this coming year in Kompot! In short, we are looking to start a Vocational Training Program for kids in Sihanoukville that are unable to complete their education through the government school due to a variety of factors and/or are at risk. We would bring them to Kompot, provide housing (dormitory) and help them train and learn a skill they love while working on Khmer literacy at the same time. Kompot's environment is not chaotic like Sihanoukville, so we believe Kompot will provide some space for kids to take a break from the messiness and focus on their futures!
At the end of last year, we took over a leadership role of the Sihanoukville base. We said yes, not knowing what kind of year and challenges lay ahead. We have learned so much about each other, ourselves, leadership, cross-culture work, and walking out faith with others in the past year. Grateful, grateful, grateful for the learning!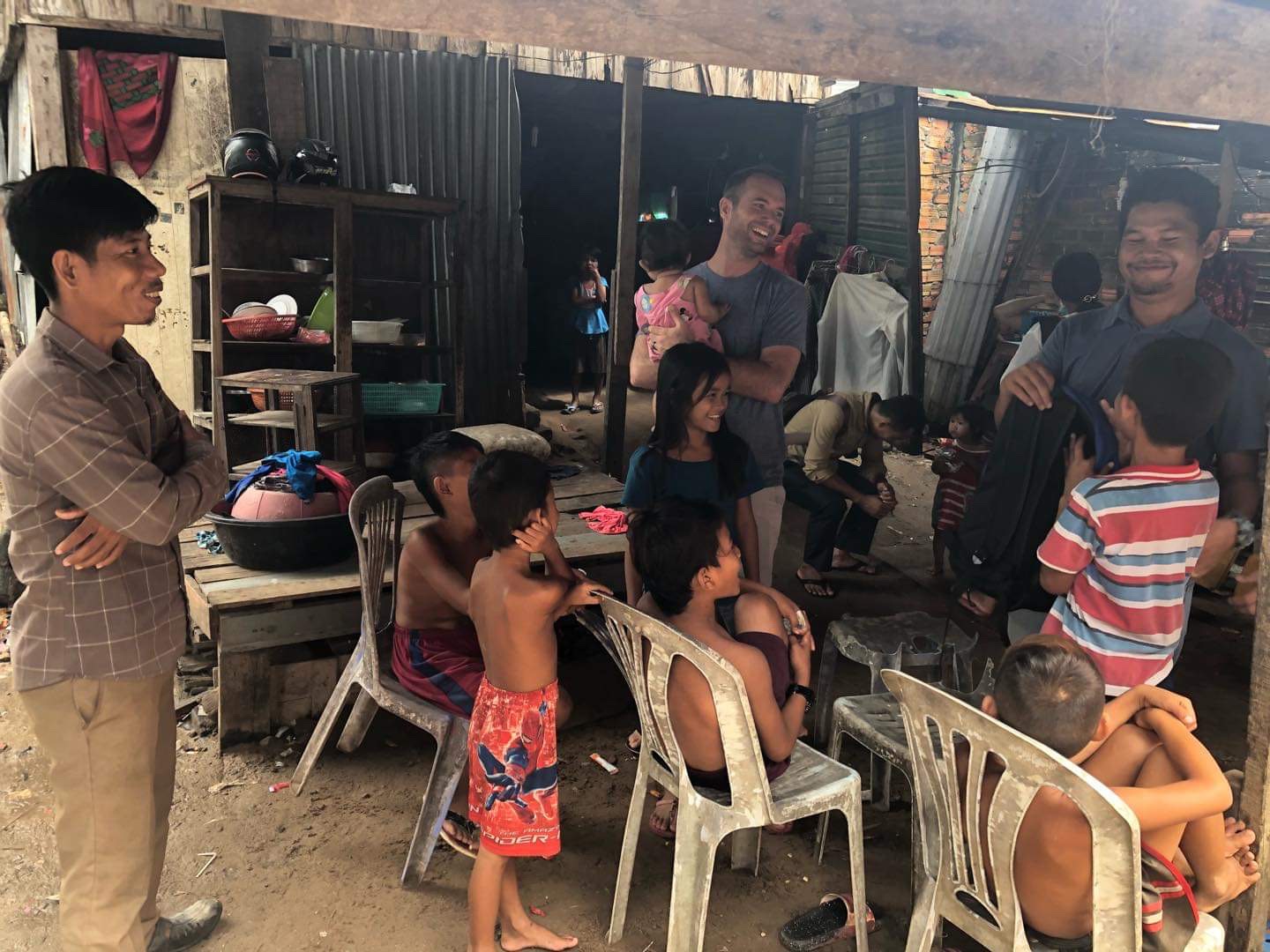 Hope & Love in Blue Mountain
In spite of many challenges and changes, we continue to see growth in trust and the effectiveness of our work in the Blue Mountain community. Even in the midst of uncertainty, we see glimmers of good, deep things happening in children and families.
Deeper, Simpler Family Life
With Jacob traveling more, I am more focused at home than ever before. I have struggled at times with feeling disconnected from the bigger picture of Cambodia, but I am encouraged by the growth in our children and our relationships with them. They are blossoming with creativity, personality, and faith.
So we are 40 now. Can you believe it?! Neither can we. As Caleb said the other day, "Just a few more days until you are a grandma." Um...what?!
Changes in Sihanoukville & Move to Kampot
The rapid development in Sihanoukville and its impact on the Khmer people is very difficult to describe. I (Noelle) made a day trip there two weeks ago and wept that night for the sense of loss and change I feel in the city. We are learning deep lessons about change, faith, and injustice that we don't quite have words for it yet.
Without a doubt, one of our greatest joys this year has been our Khmer team. We couldn't ask for better friends and co-laborers. These men and women are sincere, kind, faithful and passionate. We think the world of them!
We never thought we would be a family with animals. Hm...yet here we are. We love our furry family members. They bring humor and fun to our lives!
So now what? A new year awaits and we feel a sense of hope and anticipation. We are learning to love our new town, Kampot. We are expectant for an expansion in our work and vision of what can be here, perhaps first through a vocational training center. (More on that in the new year). And we are standing steady in Sihanoukville - loving with open hearts and hopefully being a source of strength and encouragement as we continue to grow the Dream Center.